Highlights of Eastern Europe - End Budapest, Classic Group, 2022 End Budapest Classic Group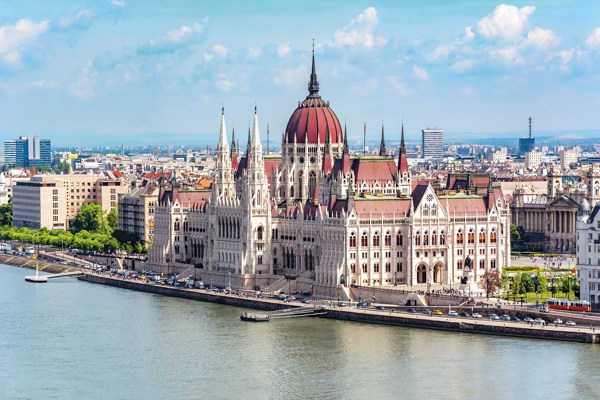 Highlights Of Eastern Europe - End Budapest, Classic Group, 2022 End Budapest Classic Group
Delight your senses on the Highlights of Eastern Europe tour as you travel through Budapest, Warsaw and Vienna alongside Local Experts. In the German capital, a robust Berlin sightseeing itinerary meanders through the leafy Tiergarten of the Reichstag building, to the Brandenburg Gate and along the Unter den Linden to the State Opera House, and Museum Island. In Vienna, see, hear and taste the city from a local perspective at the Mozart & Strauss Concert dinner-with a menu composed of traditional Austrian delicacies and classical music masterpieces. Across the border in the Polish Capital, enjoy the Warsaw Cooking of an expert chef with a demonstration of traditional dumpling making techniques.
Choice Highlights
Choose between two carefully selected activities
Prague: Stroll through the Jewish Quarter with your Local Expert to hear how the Jewish community has shaped the history of Prague.
Prague: Visit the imposing St Vitus Cathedral and explore the atmospheric courtyards of the historic Prague Castle with your Local Expert.
Choose between two carefully selected activities
Vienna: Listen to the musical masterpiece of Mozart and learn the Viennese Waltz, in an inclusive workshop designed to support the visually impaired community. Unique to Insight Guests, 'Dancing without Barriers' takes place in the dark, in a specially designed sensory studio, and will be a unique experience for all your senses. This specifically designed workshop focuses on inclusion and education around the topic of visual impairment. Through their foundation the organisation supports children from disadvantaged family and children with a visual impairment. This experience advances UN Sustainable Development Goal 10: Reduced Inequalities. Alternatively, visit a traditional Viennese café to enjoy local specialties of coffee and sachertorte.
Vienna: Visit a traditional coffeehouse to enjoy Viennese specialities of coffee and Sachertorte.
Well-being
: Our Well-Being Directors take a proactive approach to your welfare ensuring all well-being regulations are met (available on tours with 21 or more guests).
: Enjoy the comfort of Insight's luxurious, air-conditioned, 40-seat coach with double the standard legroom and onboard washroom. Our customized luxury coaches are sanitized before the start of your tour and are maintained to very high standards. Physical distancing measures have been implemented on our customized luxury coaches.
: Experience enhanced hygiene protocols to align with the latest guidance following COVID-19.All Travel Directors, Well-Being Directors and Drivers have completed training in enhanced well-being and hygiene protocols.
: We only work with establishments we are confident will consistently adhere to our high well-being standards, which include hotels, restaurants and sight-seeing venues.
: Hand sanitizer is freely available on board for you to use throughout the day.
Travel Director
: "One thing I really love about showing guests Eastern Europe is the rich history and culture of places that have previously been impossible to visit due to political situations."
Authentic Dining
Budapest: Your Welcome Dinner is a treat of mouthwatering Hungarian specialties, accompanied by specially selected Hungarian wine, as you dine at the famous and elegant Gundel Restaurant.
Warsaw: Enjoy a demonstration of the traditional techniques of dumpling-making with an expert chef. Then enjoy a hearty Polish Highlight Dinner with a variety of local delicacies and drinks.
Ceske Budejovice: Tour a local brewery to discover the secrets of how the golden vintage of beer is made, followed by a sampling.
Cesky Krumlov: For your Dine-Around Evening, choose your own style of ambience and cuisine from a fine selection of restaurants in the atmospheric centre.
Vienna: Visit a traditional coffeehouse to enjoy Viennese specialities of coffee and Sachertorte.
Vienna: Your Imperial Viennese Celebration Dinner is regal splendour on a plate. Enjoy a delicious three-course dinner with wine and a concert of classical music that pays homage to the genius of Strauss and Mozart.
Dining Summary: 13 Breakfast (B), and 6 Dinner with Wine (DW)
Insight Experiences
Budapest: Enjoy a tour of the Liszt Music Academy with a student, followed by an enchanting recital. Producing incredible musical talent, the university was founded by piano virtuoso and composer Franz Liszt in 1875.
Top Rated Highlights
Budapest: Stroll through the alleys of the Old Town of Buda and admire sweeping views from the Fisherman's Bastion with a Local Expert. Drive along the beautiful Andrassy Avenue to Heroes' Square. Stand atop Gellert Hill where the colossal Liberty Statue stands in front of the Citadella watching over the city. Marvel at extensive panoramic views as you look out over the famous river dividing Buda and Pest - the two sides linked by the mighty Chain Bridge and the newer, elegant Elizabeth Bridge.
Kraków: The medieval heart of Krakow is rich in legend, a kind of Polish Camelot. Join your Local Expert for an in-depth exploration of this historic Holy Grail.Cross the former Jewish Quarter of Kazimierz to Podgórze and see the Ghetto Square.
Kraków: Visit the cathedral atop Wawel Hill, see the castle and look for the iconic dragon, accompanied by your Local Expert.
Kraków: Visit the 14th century St. Mary's Basilica, the most important church in the city.
Auschwitz: Experience a powerful and moving visit, with a Local Expert. See the Auschwitz memorial and museum and stop at Birkenau, which bears witness to the terrible atrocities of the Holocaust.
Czestochowa: ...

At Insight Vacations, we have been in the business of creating magical experiences for travelers for over 40 years. But for us, it's never been just a business. Travel in its truest sense - not just going to incredible places, but really connecting with them, in an authentic way - is both a joy and a personal passion, for every member of our team. Let us share that passion with you. We'll take you on an unforgettable journey. We'll immerse you in unique experiences, and we'll introduce you to am
...